Testimonials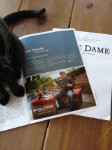 Kerry Prugh, Artistic Director/Notre Dame Magazine
The photos you took of Patton Oswalt for our summer issue turned out great!! Thank you again for pulling off a photo shoot with such short notice.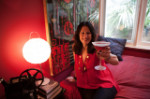 Linda Gase, TV & Film Writer
LOVE THEM. Great work, really. Thanks so much — I had a blast! (After my initial nervousness) You and Angela were lovely.